NON INVASIVE TECHNOLOGY SAFELY AND SIMPLE
Rosa Maria's Wellness Spirit Of Healing And Astrology Center LLC; It has a mission to help people create and maintain an optimal lifestyle, supporting, inspiring and encouraging through every one of the tools with the use of noninvasive technology safely and easily, So keep your mind body and spirit in harmony, offering the opportunity to take care of people, improving their welfare and teaching them to have a healthy lifestyle, relaxed, offering Coadyudas to ensure the heritage of families against unexpected expenses due to lack of culture prevention of diseases to chronic degenerative evolving level, thus offering plans for good and timely care.
Do you need help?
+ 1(402) 519-3199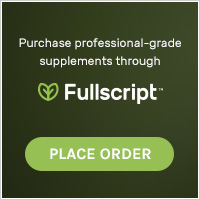 ADVANCED TECHNIQUES FOR MENTAL AND PHYSICAL HEALTH
Research some of your favorite world-class athletes, and you're likely to see that a massage therapist is a key component of their strength and stamina routine.
NEWS
The True Story About Cbd Oil Reviews That the Experts [...]
The Top Secret Details Into Cbd Oil Reviews Uk That [...]